See on Scoop.it – Common Sense Gardening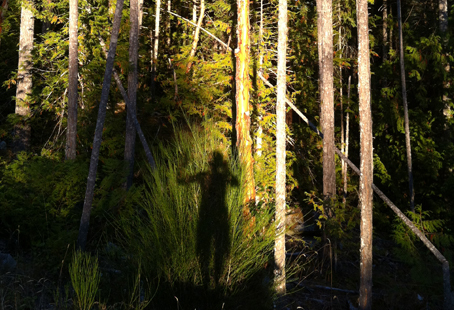 It sounds like a good idea, but taking photos of invasive plants and expecting someone to come and uproot them seems ridiculous! If you drive along the freeway near my home you'll see that there is more Scotch broom growing on the median and roadsides than anything else. There's no way that we could fund the amount of invasive plant removal that's required; better to take the matter into your own hands as the author describes doing herself.
Maybe I'll go and take a few (thousand) photos of invasive plants and see how long it takes for the cleanup crew to show…
Hmmm, when I follow the link to the Invasive Alien Plant Program site, it informs me that my 'alien plant report' will be sent to a provincial Invasive Plant Specialist for my area (wonder if they're hiring) who "may then share this information with the local Weed Committee Coordinator so that the agency/land owner responsible for the infestation can be notified".
I'm sure the agency or landowner will come rushing out to clean up the blackberries, broom or butterfly bush! Excuse my cynicism, but I think we would do better to organize local groups of citizens to combat invasive alien plants. There are folks in my community who host regular 'broom bashes'
I can't help but think that the funds directed to setting up Report-a-Weed could have been better spent supporting groups that are already doing this work.
See on www.bcliving.ca