See on Scoop.it – Common Sense Gardening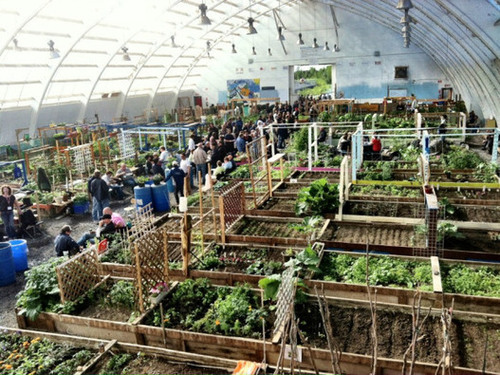 Doug Whiteman is a subarctic potato farmer who battles permafrost year-round, lives about 140 kilometres south of the Arctic Circle, and over the past seven years has gone from coaxing 300 pounds to 30,000 pounds of potatoes out of his stubborn land.
Janis Cormier's insight:
These folks up north are working to address their issues with food security and the ridiculous cost of obtaining fresh food where they live.  It's inspiring to see their efforts 'bear fruit' in such a hostile environment and begs the question; Why aren't people who live in more hospitable climates doing more to produce at least some of their own food?
Perhaps as the cost of food rises (as we are all warned it will continue to do) more people will be convinced of the benefits of vegetable gardening and small scale farming.  These benefits go far beyond simply getting fresh, tasty food.
Caring for a garden, chickens and other livestock provides fresh air and excercise, the opportunity to teach your children life lessons and create and build communities that share with and care for each other.
The comments at the end of this article are interesting, I wonder how many of those spewing vitriol over the idea of gardening in the north know anything about gardening at all – it sure doesn't seem like they do.  They seem to think that the north is a frozen wasteland and dark all year, when in fact their summer growing season, although short, can be very productive because of the long daylight hours.
See on news.nationalpost.com